Sponsors
BAPIN would like to thank our sponsor:

Take charge of your Process Excellence transformation! Use TQG's "customized for healthcare" Lean, Six Sigma and Project Management blended e-Learning and execution system to drive culture change, build efficiency skills, and engage front-line professionals. Together we can design the model that best matches your Process Improvement Needs.
BAPIN would also like to thank the Society for Health Systems, a society of the Institute of Industrial Engineers, for providing seed funding for our inaugural event.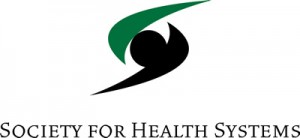 SPONSORS TAKE NOTE: Bay Area Performance Improvement Network is a 501(c)3 non-profit organization. BAPIN offers the opportunity to connect with all the major health systems in the San Francisco Bay Area.  While we seek to expand our offerings and ability to serve our members, your sponsorship is welcomed and greatly appreciated.
For an overview of BAPIN, please click here to download the PDF: BAPIN Overview 2015
For information on how to sponsor BAPIN and/or specific events, please contact BayAreaPINetwork@gmail.com.
Use the button below to make a contribution to BAPIN.